Weather Resistant Cable Ties
Heat Resistant Cable Ties
Flame Retardant Cable Ties
Cold Resistant Cable Ties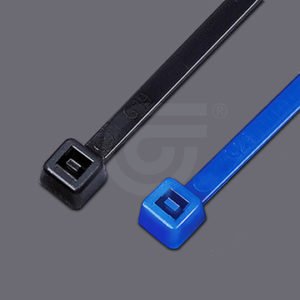 Model : GT-TF
- Ideal for applications requiring resistance to environmental stresses such as chemical attack, gamma radiation, ultraviolet radiation and extreme temperatures.
- Distinctive aqua blue color.
- Ideal for use in nuclear power facilities and chemical processing plants.

---
Material : UL approved TEFZEL® , UL 94V0
Color : Blue, Black
...
Metal Detectable Cable Ties