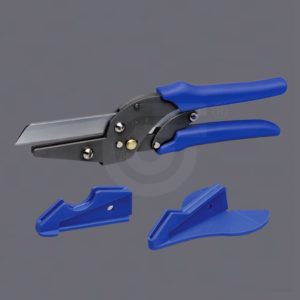 Model : GIT-302
GIT-302 multi function tool is a type of cutter, for cutting out side walls of wiring ducts, plastic plates, plastic-tubes, cable trunks and routing with one cut neat cutting edges, down to the base of the duct or conduit without burrs or cracks.
Carbon steel body with phosphatic finishing
SK-5 carbon steel blade with HRC 54°±2° heat treatment, chrome-plated, thickness:3mm
- Cutting board material: Polyamide with 45~50% Fiber
- Applicable to cut all angled objects
- Multi-purpose for household and other special use
- With lock latch
- Bolt and spanner is enclosed for replacing the blade
- Nontoxic handle with environmental concept
- Max. operating diameter: 80 mm (3.15 inch)

---
Material : Metal
Color : Blue
...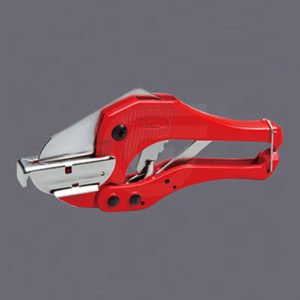 Model : GIT-301
GIT-301 wiring duct tool is a type of cutter, for cutting out side walls of wiring ducts, plastic plates, plastic-tubes, cable trunks and routing with one cut neat cutting edges, down to the base of the duct or conduit without burrs or cracks.
- Unique force-saving design, enable to cut stiff object
- User-friendly, only pull the handle and fix the object, then continue the force till the object is cut-off
- Stainless steel blade increases the life span when in use
- Blade: Molybdenum vanadium stainless steel
- Handle: Alloy aluminum ADC-12
- Max. operating diameter: 38 mm (1.50 inch)

---
Material : Metal
Color : Red
...